AN EXCLUSIVE OPPORTUNITY FOR 6 YOUNG, ASPIRING ENTREPRENEURS TO JOIN PETER DIAMANDIS'S PREMIER ABUNDANCE360 COMMUNITY AND APRIL 2022 SUMMIT
MY MTP: "To inspire and guide entrepreneurs to create a hopeful, compelling and abundant future for themselves and humanity." - Peter H. Diamandis, MD
Who is a candidate for the Abundance360 Scholarship?
Every year, my team and I hold a competitive application process to identify and bring onboard 6 brilliant young minds -- whether entrepreneurs, engineers, tech professionals, medical practitioners, or aspiring innovators -- to join my exclusive community of seasoned executives, investors and entrepreneurs at my annual A360 Summit!
This year, I'm looking for candidates with a probing curiosity and intellectual grasp of technological convergence and its implications: how will the intersection of AI, synthetic biology / longevity advancements, 3D printing, AR/VR and the Spatial Web, blockchain and cryptocurrencies, connected sensors and IoT, and dramatic energy breakthroughs transform tomorrow's industries and give birth to new markets.
If you are passionate and knowledgeable about the above topics, or are actively immersed in the application of exponential technologies to today's global grand challenges, this opportunity is for you!
Candidates can include aspiring entrepreneurs working on their own ventures or assisting a founding team, AI / software ninjas, mechanical whizzes, serial inventors, PhD or MBA candidates pursuing research or careers in exponential technologies, or medical practitioners with an eye for innovation in healthcare.
What does the Abundance360 Scholarship include?
Virtual attendance at my upcoming Abundance360 3-Day Summit (April 20-22, 2022): The annual A360 Summit kicks off your year, inspiring you to take Moonshots and to fully utilize exponential technologies to transform your business and your industry.
Direct access to the A360 Community: The A360 network is an extraordinary group of entrepreneurs, investors, and thought leaders running companies ranging in value from $10 million to $10 billion from around the world.
Attendance and engagement in my year-round A360 Implementation Workshops: Attending the A360 Summit is only part of your journey towards becoming an Exponential Entrepreneur. You will also join my on 5 "How To" Implementation Workshops throughout the year (April, June, August, October, December).

Membership in

Abundance

Digital: Earn a free year-round membership in Abundance Digital, with access to 100+ hours of course content, monthly exclusive member webinars with top industry leaders and entrepreneurs in my network, and an online community of 2,000+ tech entrepreneurs, innovators and investors.
Connect with and learn from a niche group of 5 other young innovators through the A360 Scholar cohort, with support from and direct access to Peter's team and network opportunities.
About Peter Diamandis:
Peter H. Diamandis, MD is a serial entrepreneur (of 22 companies), NYTimes best-selling author of three books (Abundance, BOLD, and The Future is Faster Than You Think), and a world-renowned keynote speaker. Fortune Magazine named Dr. Diamandis one of the 50 most influential leaders in the world.
Dr. Diamandis's main areas of focus currently include companies, authorship and projects related to: human longevity & vitality, cellular medicine, vaccines, digital education platforms, venture capital, and global incentive competitions.
DEADLINE FOR SUBMISSION: Friday, December 17, 2021.
A360 Scholarship Application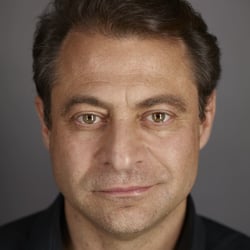 PETER H. DIAMANDIS
Dr. Peter H. Diamandis is an international pioneer in the fields of innovation, incentive competitions and commercial space. His mission is to open the space frontier for humanity. His personal motto is: "The best way to predict the future is to create it yourself."