2023-2024 Membership Calendar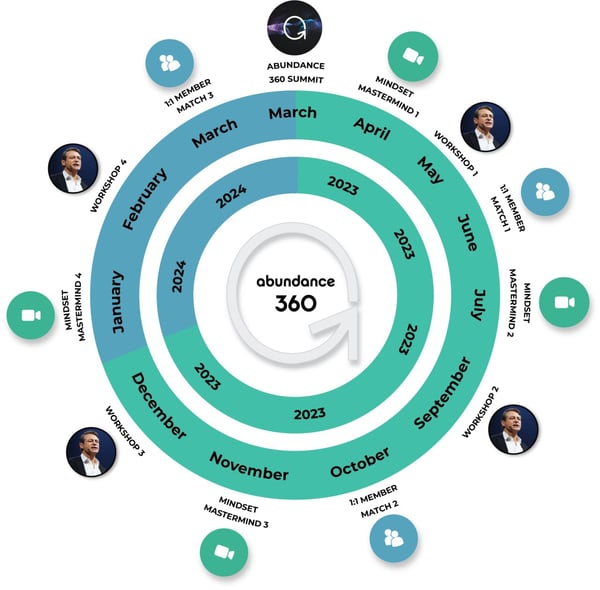 What's the difference between Workshops, Masterminds, & The Abundance360 Summit?
Workshops:

Also known as Implementation Workshops, these virtual (on zoom), Peter-led experiences offer a curriculum of the latest Mindsets, tools, and insights as well as breakout sessions to discuss the topics further with fellow members.


Masterminds:

Also known as Mindset Masterminds, these virtual (on zoom), peer-led discussions allow you to go deep with fellow members, learn about each other's lives & business, and form mutual support networks to develop the Mindsets together.


1:1 Member Matching: Throughout the year, members are

algorithmically matched

by overlapping goals, interests, & experience. They participate in intimate, 1 on 1, structured dialogues to mutually support each other through shared knowledge, introductions, and resources.

The Abundance360 Summit:

Also known as The Summit, this is our annual event, live from Terranea Resort, that Peter personally hosts and curates. We bring in world-class speakers to share their latest insights in technology, science, business, and more!