Your biweekly dose of all things exponential
After a few weeks tweaking things "under the hood", we are back this week, exploring all things 'space' as we head into 2019 - whether its Virgin Galactic's successful space flight, the first landing on Mars in six years, building future colonies under the sea to prototype future space colonies, building your future homes in space using autonomous robots or co-owning future space communities, we have something for every 'space lover'. Grit, passion and the ever human quest for discovering new frontiers, are at the forefront of all these attempts and we'd love to hear your take on what it is that you've doubled down on, for bringing your dream project to life.
Exponentially Yours,
Aman Merchant
Editor
P.S. You can contribute by sending us tips, and by encouraging your colleagues to subscribe.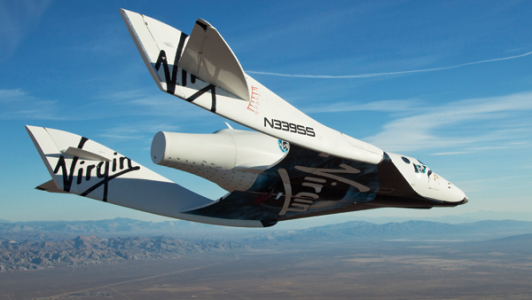 Moonshots are HARD.

Sometimes they take decades, or cost billions of dollars, and sometimes they take human life.

A couple of weeks ago, I jumped in my plane and flew up to the Mojave Spaceport at 5 a.m. to cheer with friends and family as Virgin Galactic's SpaceShipTwo (SS2) Unity made its first attempt to reach space - and watched a picture-perfect flight take-off and land… after 14 years of hard work. Where in YOUR LIFE or business do you practice passion and grit — the will to keep pushing, iterating and moving forward in the face of hardship?
Every week, Peter video-captures for his community the most exciting new developments he comes across in his many interactions with different stakeholders from across the world.
Our two big stories this issue being covered by Peter include: NASA's Insight Lander's Mars touchdown, and a Chinese researcher's claim to have successfully edited the genes of a human baby. Regarding the latter, we'd love to know that you think. Is this something that we should be doing? Do you think humanity is ready for this technology? What are the pros and cons?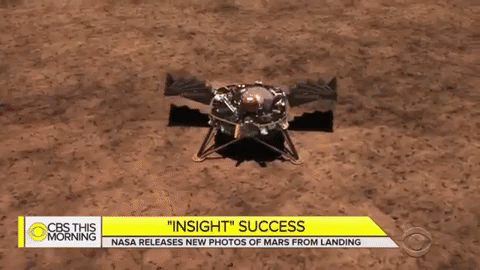 Amazing Possibilities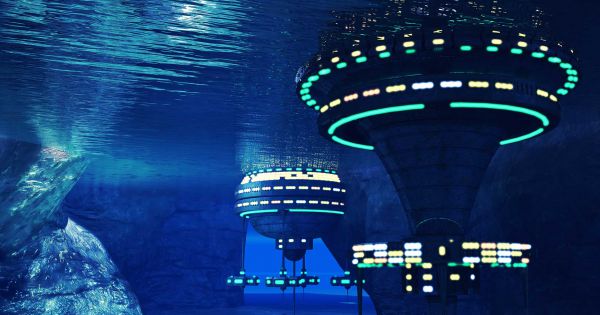 What it is: A team at Beijing's Chinese Academy of Sciences has just launched a presidentially endorsed plan to build China's first deep sea base. The research-enabling 'Atlantis' aims to become the first AI colony on the planet. Predicted to cost about 1.1 billion RMB (or around $160 million USD), the deep sea base will reportedly be constructed at a depth of between 6,000 and 11,000 meters below the surface of the South China Sea. As a launching ground for unmanned submarine science, the AI base could yield autonomously performed seabed surveys, mineral sample collections and new records on little-known life forms.
Why it's important: While many are skeptical about the idea of a deep-sea, self-contained laboratory (and particularly its ability to withstand such high ocean pressures), an autonomous robot-operated colony could offer extraordinary benefits to humanity in success. To date, researchers have only explored roughly _1 percent_ of the ocean floor, yet oceans comprise over 70 percent of the Earth's surface. Leveraging advancements in AI, sensors and submarine robotics, such a base could provide invaluable data in the fight against climate change, enable discovery of new and endangered species, and even accelerate the development of new therapeutics.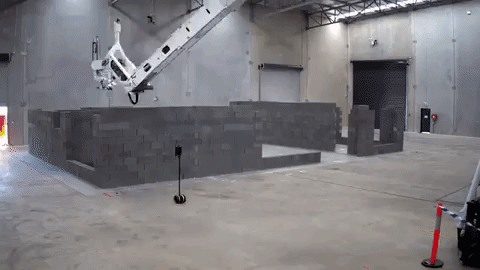 What it is: For the first time ever, an end-to-end robotic bricklayer has autonomously built a fully livable house, all in under three days. Previous models of Fastbrick Robotics' Hadrian bricklaying robot have assembled simple, sturdy structures in controlled environments. With Fastbrick's new Hadrian X, this all-in-one truck (loaded with precut bricks) simply drives to a construction site and, using its laser-guided robotic attachment, directs blocks through a robotic arm that lays bricks according to a 3D model. Built with newly minted laser and robotic accuracy, the 3-bedroom, 2-bathroom home has even met relevant building standards, promising commercialization of the technology.
Why it's important: Currently, most if not all 'autonomous' construction technology still requires human assistance or significant setup, not solely reliant on software-dictated blueprints. But burgeoning high-accuracy robotics solutions are about to revolutionize construction and enable new architectural possibilities. With a new partnership with brick producer Wienerberger, Fastbrick aims to improve the safety of construction laborers while also slashing waste products, given the efficiency of the build. Long-term, thanks to its speed and autonomy, the Hadrian X could be deployed across post-conflict sites and disaster-struck regions, offering fast and well-insulated shelter, no matter how remote.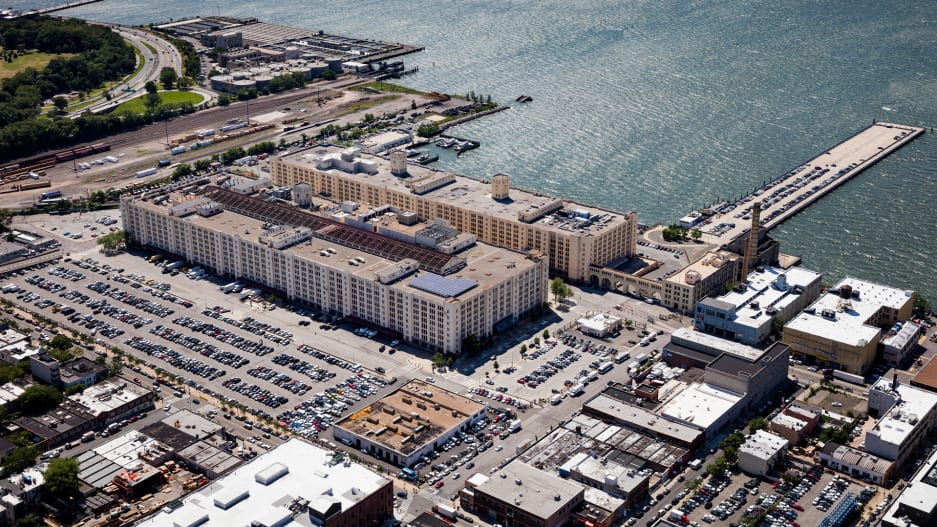 What it is: In Brooklyn's Sunset Park waterfront neighborhood, a unique partnership between NYCEDC, the nonprofit Solar One, the cooperative financing agency Co-op Power, and the local environmental advocacy group Uprose is creating an 80,000-square-foot solar garden. This innovative, cooperatively owned urban power supply is one of the first to provide power to low-income residents: roughly 30 percent of Sunset Park lives below the poverty line and spends close to 10 percent of their annual income on energy costs.
Why it's important: Exponential technologies like solar are rapidly demonetizing and democratizing energy access, creating massive entrepreneurial opportunities at the intersection of grand challenges in poverty, the environment, and highly distributed free energy. What other challenges could nontraditional partnerships like this address in domains like housing or healthcare?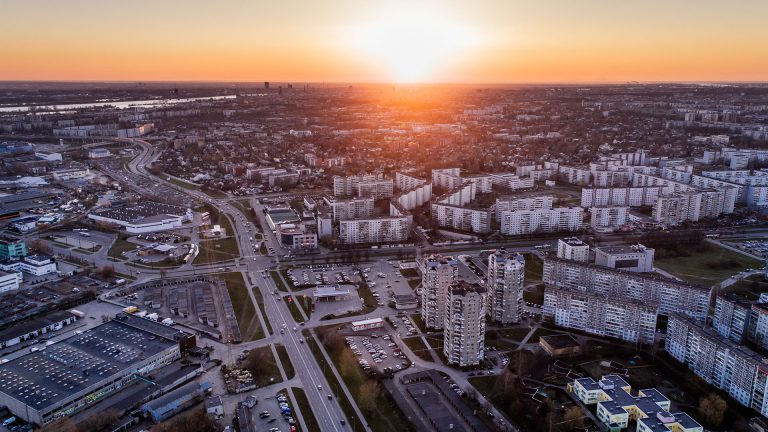 This issue, we have Peter doing a podcast with Dan Sullivan about the future of real estate - one of many such 'future of industry' conversations that are table stakes at the Abundance 360 Summits.

In this episode: Peter describes technologies changing the real estate game, including aerial ridesharing and transportation-as-a-service, VR office headquarters, and 3D-printing personalized houses in days. Dan mentions that humans will always crave a sense of "home," a place where you want to relax, and how virtual houses won't be able to replicate this feeling. Peter described the process of buying a new house and why "Smart Houses" connected to the IoT, imbuing the house with intelligence and making it responsive, will change the way we interact.
Want more conversations like this?
At Abundance 360 Dubai, Peter's 360-person executive mastermind, we teach the metatrends, implications and unfair advantages enabled by breakthroughs like those featured above. We're looking for business and government leaders who want to change the world. The program is highly selective. If you'd like to be considered, apply here.