Your biweekly dose of all things exponential
As we continue to experiment with different content platforms, we are switching to a biweekly rhythm on Exponential Times in advance of several exciting content plays for our readership. In this edition, we talk about revolutions in healthcare, the future of 'human' transportation through rentable gravity jet suits (!), the future of footwear, human cloning for business efficiency and the use of VR to redefine the world of tourism as we know it today. As always, I'd love your feedback on how we can keep improving on these early editions of our unique newsletter, the only one of its type in this region covering developments in exponential technologies. And while you are at it, don't miss out on watching the A360 clip on stem cells - it could reshape your view on whats needed to regenerate your human body (literally).
Exponentially Yours,
Aman Merchant
Editor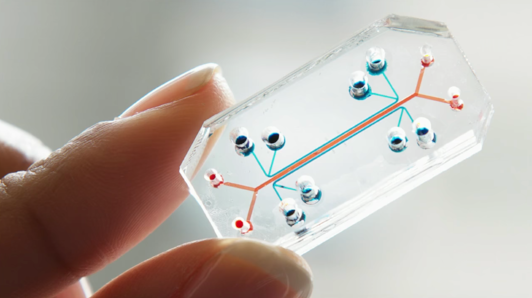 We are on the brink of a revolution in healthcare. AI is making the drug discovery process >100X faster and cheaper, and 90% more likely to succeed in clinical trials. Mobile health is predicted to become a $102 billion market by 2022, putting a virtual doctor, on-demand, in your back pocket. But humans have barely scratched the surface. As exponential technologies explode onto the scene all at once, we are about to witness the unprecedented rise of personalized, ubiquitous and intelligent healthcare.

In this blog, Peter discusses how converging exponential technologies are enabling personalized medicine, delocalized ("everywhere") care, and the new era of intelligent prevention.
Peter "Live"!
Every week, Peter video-captures for his community the most exciting new developments he comes across in his many interactions with different stakeholders from across the world. This week's video has Peter discussing his plans to become Iron Man 2.0 or (for those of you old enough to remember) relive the Jetsons cartoon adventures! 🙂
Peter speaks to Richard Browning, the man behind the Gravity Jet Suit. A couple of questions for you then - would you like a suit like this to help 'transport' you around your environment - a factory or even a city? Do you think the idea has 'wings' (no pun intended!)?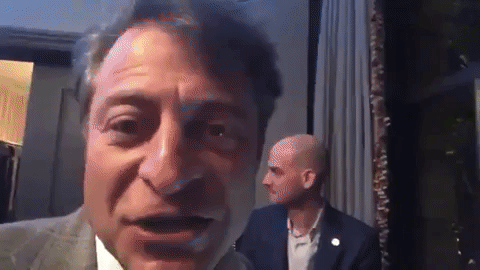 Amazing Possibilities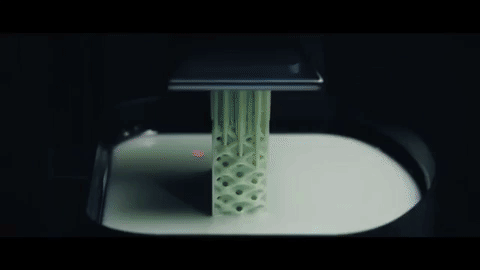 What it is: Adidas is showcasing a glimpse of the future of personalized footwear at its pop-up Speedfactory Lab Experience in Brooklyn, NY. The pop-up brings some of the developing technology for fully-customized footwear from Adidas' full-scale Speed Factories in the U.S. and Germany. The Speedfactory has a souped-up treadmill with data acquisition equipment to provide real-time analysis of a customer's running strides. At the store, Adidas employees acquire information about how you run that would generally be used to help select your optimal running shoe style. Adidas can also use this data to design the perfect running shoe for you.
Why it's important: Personalized footwear is an excellent test case for the production capabilities of 3D printing. A good shoe must be tough and durable, yet flexible and lightweight, and meet the wearer's expectations for support and comfort. Imagine shoes custom-fitted to each of your feet, with the style tailored exactly to your taste. How will this disrupt traditional footwear, the retail experience, and related accessories like shoe inserts?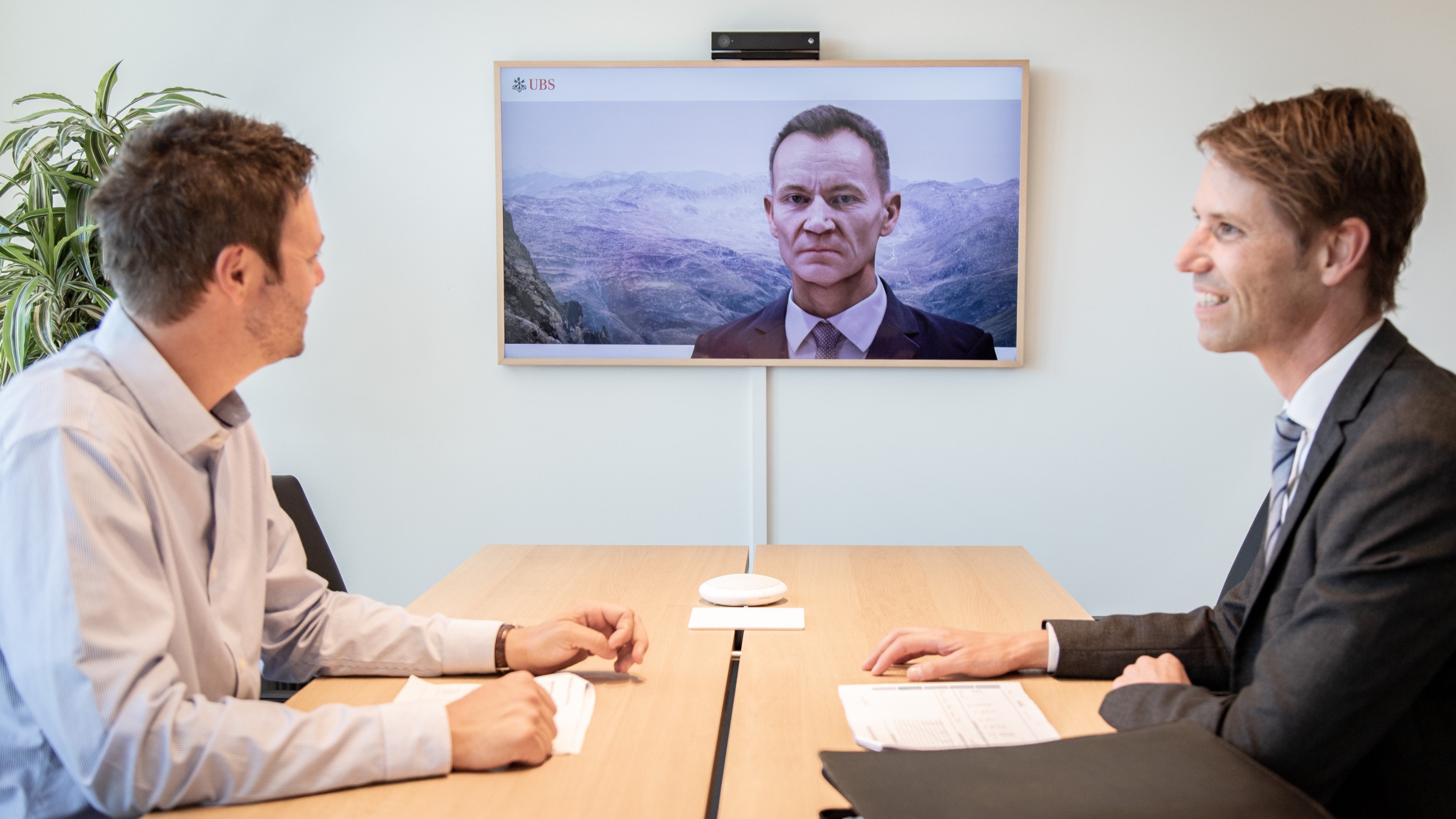 What it is: Swiss investment bank UBS is leveraging AI technology built by FaceMe to digitally clone Daniel Kart, the UBS Chief Economist. FaceMe used over 120 HD cameras to generate a rendering of Kalt. Powered by FaceMe's customer-service AI -- which Kalt trained to match his answer set -- the digital-clone can interact with multiple customers via video call at once. Kalt trained the AI economist's algorithms; accordingly, the AI won't answer any questions it wasn't specifically trained to answer. The project, dubbed UBS Companion, is "trying to find the best possible combination of human and digital touch."
Why it's important: While physically cloning our DNA to produce carbon copies (literally) of ourselves isn't feasible today, digitally cloning narrow parts of our persona is. What if you could train an AI chatbot that looks like you, talks like you -- and, most importantly, thinks like you -- to answer questions just as you would? Eventually, we'll all have an army of digital clones that we can deploy to answer questions in our personal and professional lives, allowing us to multiply our impact.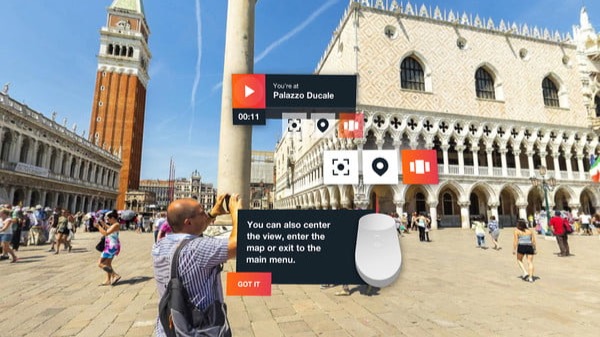 What it is: If we can sample food and try on clothing before a purchase, why not test-drive a city before committing to a flight? Enter Kayak VR, a virtual reality platform that lets you explore a city and learn about its most treasured landmarks from the comfort of your living room. Accessible through Google's Daydream headset, Kayak VR is currently piloting two cities -- Venice and Kathmandu -- providing travel tips and trends, audio tours on landmarks, exploration of local hotels, and a sense of the real scale (and crowdedness) of a given destination. Perhaps one of Kayak VR's more remarkable features is the app's stereophonic sound option, adapting its audio tour to your visual focus within a given scene.
Why it's important: Targeted at the 'pre-exploration' of a city, Kayak VR serves both tourists on the fence about where to go and eager planners building out a trip agenda. Zooming out, tools like Kayak VR democratize and delocalize global tourism -- an industry that contributed nearly $8.3 trillion USD to the global economy in 2017. Offering visually coherent and educationally rich data on your surroundings, the platform may one day allow anyone a private tour of the Sistine Chapel or a view from Mt. Kilimanjaro. While nothing beats circling Venice in a gondola or reaching the peak of a hike, Kayak VR's informational tours and visual immersion could one day offer unprecedented exposure to billions without a passport or the ready capital for a flight.
Exponential Tips & Tricks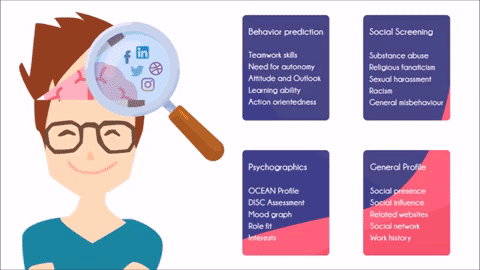 Ready for the new way of talent assessment? Check out DeepSense where AI reduces candidate shortlisting effort by 70% flat.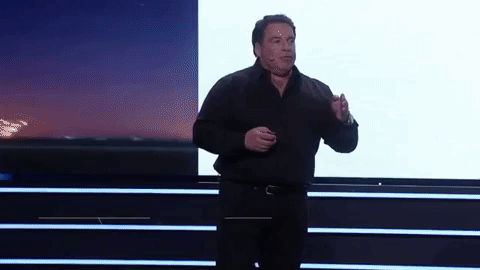 With Peter talking about the healthcare revolution above, this clip from A360 2018 shows Dr Bob Hariri talking about using stem cells to restore the human regenerative engine.

Dr. Robert (Bob) Hariri is the Founder, Chairman and CEO of Celularity. He has worked for the past 20 years to transform the field of biomedicine where his discoveries and contributions to the study of stem cells and tissue engineering have sparked the development of nearly all existing stem cell therapies. In addition to Celularity, he is the Founder, and former Chairman and CEO of Celgene Cellular Therapeutics, a division of Celgene Corporation. He is also the Co-Founder and Vice Chairman of Human Longevity Inc.
Want more conversations like this?
At Abundance 360 Dubai, Peter's 360-person executive mastermind, we teach the metatrends, implications and unfair advantages enabled by breakthroughs like those featured above. We're looking for business and government leaders who want to change the world. The program is highly selective. If you'd like to be considered, apply here.
P.S. Send any tips to our team by clicking here, and send your friends and family to this link to subscribe to the Exponential Times.