Your biweekly dose of all things exponential

Have you considered where or how you will work ten years from today? Or whether you will have to even 'work' at all in the way you imagine it? Exponential technologies like AI, AR & VR are disrupting every industry you can imagine and with that, comes the 'default' impact on those who work in or with that sector - and Peter's recent backstage interview at CES 2019 with the CTO of LG, only reconfirmed the view on how global tech behemoths are rethinking the 'smartness' of the relationship every human will have with their devices, with a predictive capacity that will go beyond learning to 'sensing' our desires and intentions…China's 'livestreaming' farmers is another brilliant example on how 'unlikely' actors in the ecosystem are using tech to disrupt their earning methods and potential. Whether you like it or not, whether you want it or not, be prepared (and get those you work with and care for, also prepared) for a future where physical offices may not exist, jobs will be purely 'passion' projects and autonomous robots will handle the 'boring' or 'repeatable' aspects of all jobs. Ready?
Exponentially Yours,
Aman Merchant
Editor
P.S. You can contribute by sending us tips, and by encouraging your colleagues to subscribe.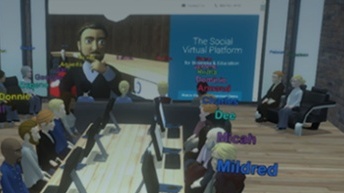 How we work and play is about to transform....

After a prolonged technology "winter" — or what I like to call the 'deceptive growth' phase of any exponential technology — the hardware and software that power Virtual (VR) and Augmented Reality (AR) applications are accelerating at an extraordinary rate.

Unprecedented new applications in almost every industry are exploding onto the scene.

Both VR and AR, combined with artificial intelligence, will significantly disrupt the "middleman," and make our lives "auto-magical." The implications will touch every aspect of our lives, from education and real estate to healthcare and manufacturing.

Every week, Peter video-captures for his community the most exciting new developments he comes across in his many interactions with different stakeholders from across the world. This week's video explores the possibility of AI in our daily life.
Before opening for the CES LG keynote, Peter spoke with Dr. I. P. Park, the president and CTO of LG electronics. This is a quick interview with him about LG's vision for artificial intelligence in our life.

How do you use AI in your daily life? What advancements are you hoping for in the next 5-10 years? Are you excited for all our belongings to be "smart", or does this concern you?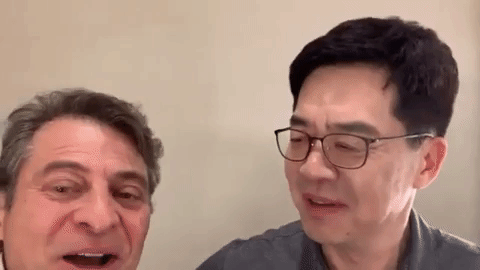 Amazing Possibilities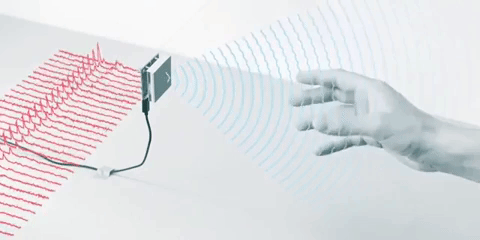 What it is: The FCC recently granted permission for Google to continue development of Project Soli, its radar-based gesture tracking system. Launched in 2015, Soli promised to change the way we interact with our devices, enabling users to push buttons, turn dials, or zoom in and out without physically touching them. To improve tracking accuracy and reliability, Google needed to increase the radar's power, which led to a protracted discussion with the FCC and striking an agreement with Facebook on interference concerns. With this decision, Google is again free to improve on its already slim 10 mm x 8 mm hardware package, associated software and machine learning algorithms.
Why it's important: With a small design and low power consumption, the Soli is well-suited to embed in wearables, phones, PC's, cars, and IoT devices to name just a few. Additionally, as Soli opens up to a broader community with its SDK, look for additional gestures and use cases to arrive, such as in AR and VR environments.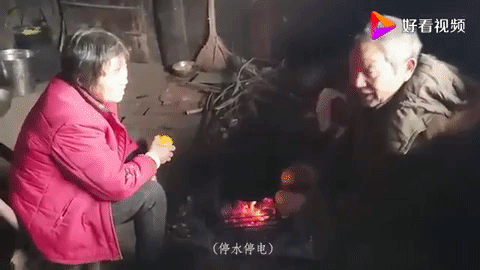 What it is: Over 100,000 farmers across China have taken to livestreaming on e-commerce sites and other platforms, like KuaiShou. Promoting everything from produce to personality to lifestyle quirks, many have attracted massive fan followings and lucrative salaries in the process. Well after Alibaba's e-commerce platform Taobao launched livestreaming on its app in 2016, the Chinese tech giant has now announced a new program that plans to incubate around 1,000 farmer livestreamers. Aside from reaching new urban customers from China's poorer, rural regions, most popular farmer livestreamers even receive 'virtual gifts' (representing real money) from viewers, in some cases earning up to an aggregate of $140,000 per month.
Why it's important: While livestreaming poses a competitive and image-centric landscape for some, it has also seen the emergence of honest human engagement transcending boundaries of wealth, work and land. Some tune in to learn about produce, and others — such as is the case with livestreamer Liu Mama — seek to connect with the more genuinely portrayed lives of streamers communicating authentic opinions, improvised skits and unedited life snippets. And the numbers speak for themselves: nearly 350 million Chinese online users have tried live-streaming apps, as the market continues to grow 180 percent year-on-year, from a $3B livestream market in 2016. As our ability to share and listen grows ever more democratized, what new voices might we tune into?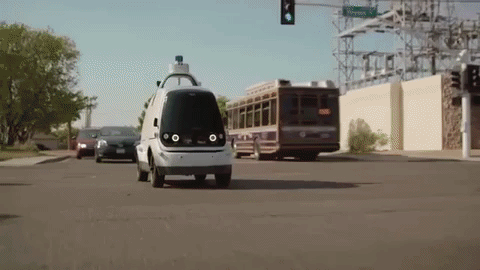 What it is: Nuro, has moved forward on their partnership with grocery giant Kroger to begin delivering groceries from a Fry's store in Scottsdale, Arizona. Nuro has been developing a fully autonomous and driverless car, but has made over 1,000 deliveries with Toyota Prius vehicles and a safety driver behind the wheel. Founded by two former members of Google's autonomous vehicle division, Nuro will start with a limited yet commercially viable service using substantially lighter vehicles that top out at 25 miles per hour.
Why it's important: The infrastructure for autonomous vehicles is rapidly democratizing, from AI to sensors and soon 5G connectivity. This enables more companies like Nuro or Otto to enter the space, with many of them targeting very specific needs and niches. Autonomous transportation is becoming an inevitability. What are you doing today to prepare for an autonomous future?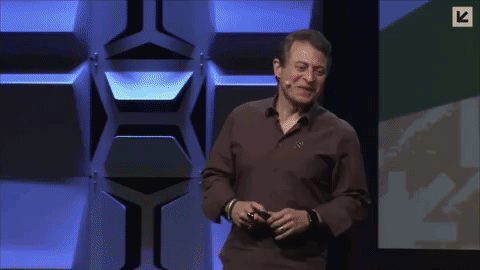 This session, filmed at SXSW 2018 and MUCH longer than our average 10 minutes, is all about Peter discussing XPRIZE's new four-year global competition focused on the development of an avatar system which would enable us to see, hear, touch, and interact with physical environments and other people, anywhere in the world. Read on and watch the full session to learn about the competition, the impact of exponential technologies on travel, and the transformation we're about to encounter. With global competitions and moonshot thinking a key theme at A360, this video is an indulgent delight into what is now possible in the exponential times we live in today.
Want more conversations like this?
At Abundance 360 Dubai, Peter's 360-person executive mastermind, we teach the metatrends, implications and unfair advantages enabled by breakthroughs like those featured above. We're looking for business and government leaders who want to change the world. The program is highly selective. If you'd like to be considered, apply here.